Manual
Manual roller shutters are very convenient especially in locations such as lofts with pitched roofs and therefore with windows created specifically for sloping roofs.
Automated
Roller shutters with automated box are the best for daily comfort. Thanks to the electric motor, they automatically lift and lower, without tiring yourself.
Materials available
---
1.
PVC
Roller shutters in PVC are equipped with both excellent thermal and acoustic insulation. Thanks to the material, they are light, but not as long lasting as aluminium.
2.
Standard aluminium
The standard aluminium roller shutters are reliable, resistant, not easily deformed and also aesthetically pleasant. They are one of the most widespread choices when trying to find the best way to protect the windows of your home.
3.
High density aluminium
High density or insulated aluminium roller shutters contain expanded polyurethane inside which makes them thermally insulated. They are the best for thermal and acoustic insulation towards the outdoors. And, thanks to the solidity of the aluminium, they are strong and hard wearing over time.
External box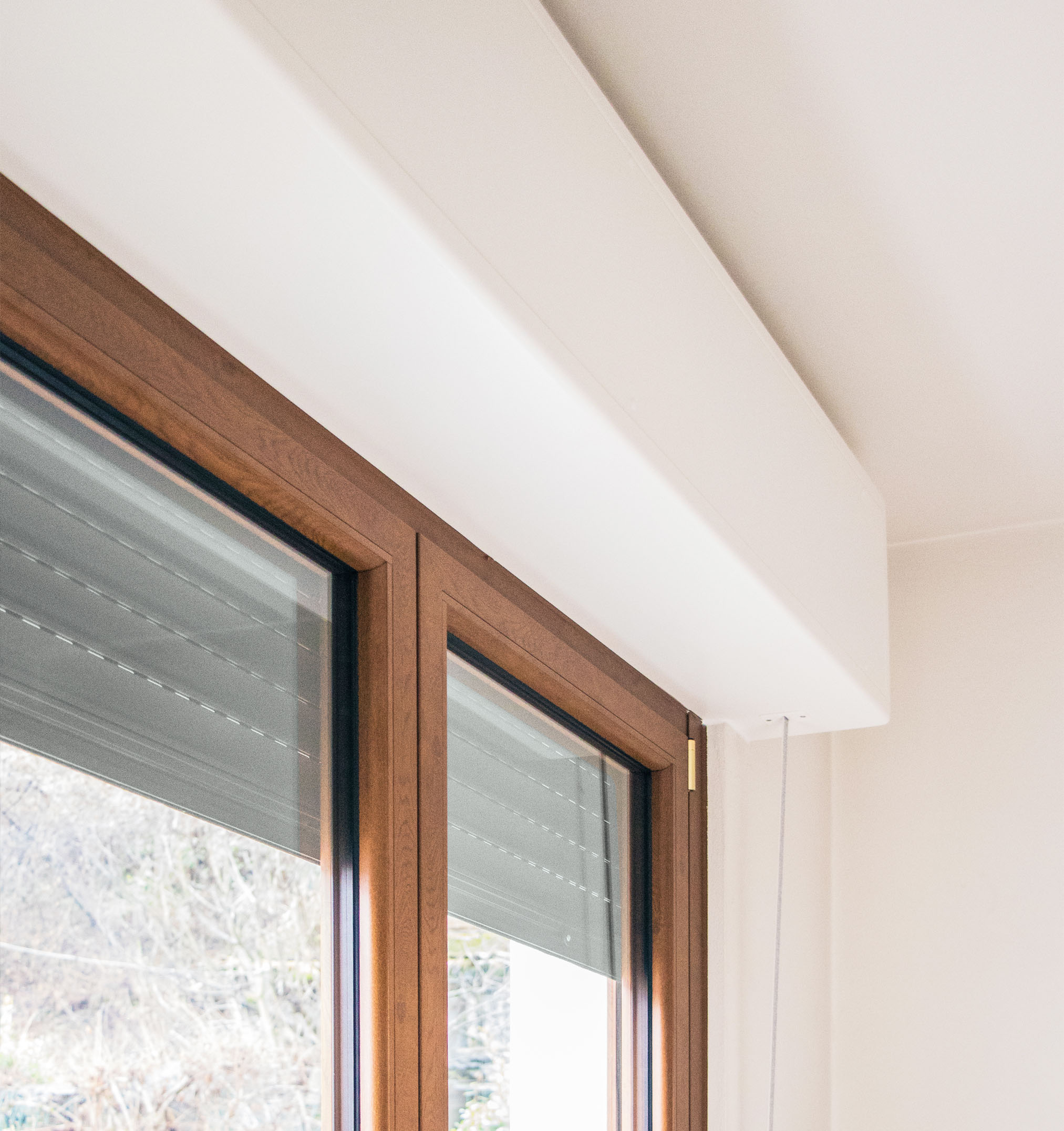 Installation of the external box allows you to install roller shutters with an external application, if not planned for during construction or inside the window compartment.
Flush box
In this practical and elegant solution, the box of the roller system is inserted inside the wall, accessed by a door flush to the wall.