Adjustable
Aluminium louvred shutters for doors and windows with adjustable slats are fitted with moving rods, which you can adjust as you wish according to light requirements or to protect against atmospheric agents.
Blind
The structure of blind louvred shutters promotes creation of total darkness inside rooms. They are ideal for solutions that require total absence of light.
Fixed slats
The design of the product enables its insertion in historically prestigious, traditional and modern contexts. The air flow and light entering the fixed louvred shutter inwards and outwards is not adjustable.
Frame-mounted
In this solution, the louvred shutter is anchored to the wall using a frame, on which the leaves rest, using hinges.
Wall-mounted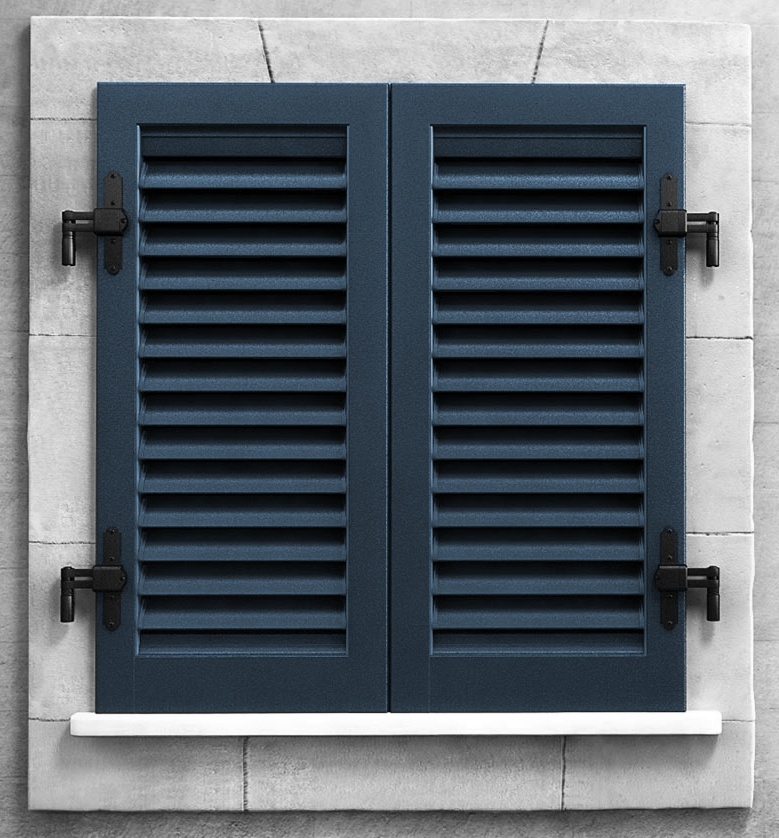 Wall-mounted installation involves fastening the hinges of the louvred shutter directly on the wall, without the need for any frame.
Features
---
1.
Shutters
The shutters are used to darken residential environments. For example, they help darken during the night, guaranteeing a good sleep.
2.
Insulation
They protect surroundings and rooms from intense light, contributing to maintaining a pleasant temperature. They form a barrier against thermal dispersion during the winter.
3.
Protective
Aluminium louvred shutters protect glass windows during storms and in particular from hailstones.
4.
Discrete
They protect against people looking in from outside or from adjacent buildings to safeguard the occupants privacy.