Sliding
They allow you to save the space occupied by the opening radius of the door and present more ample, inviting surroundings with broader furnishing possibilities.
Hinged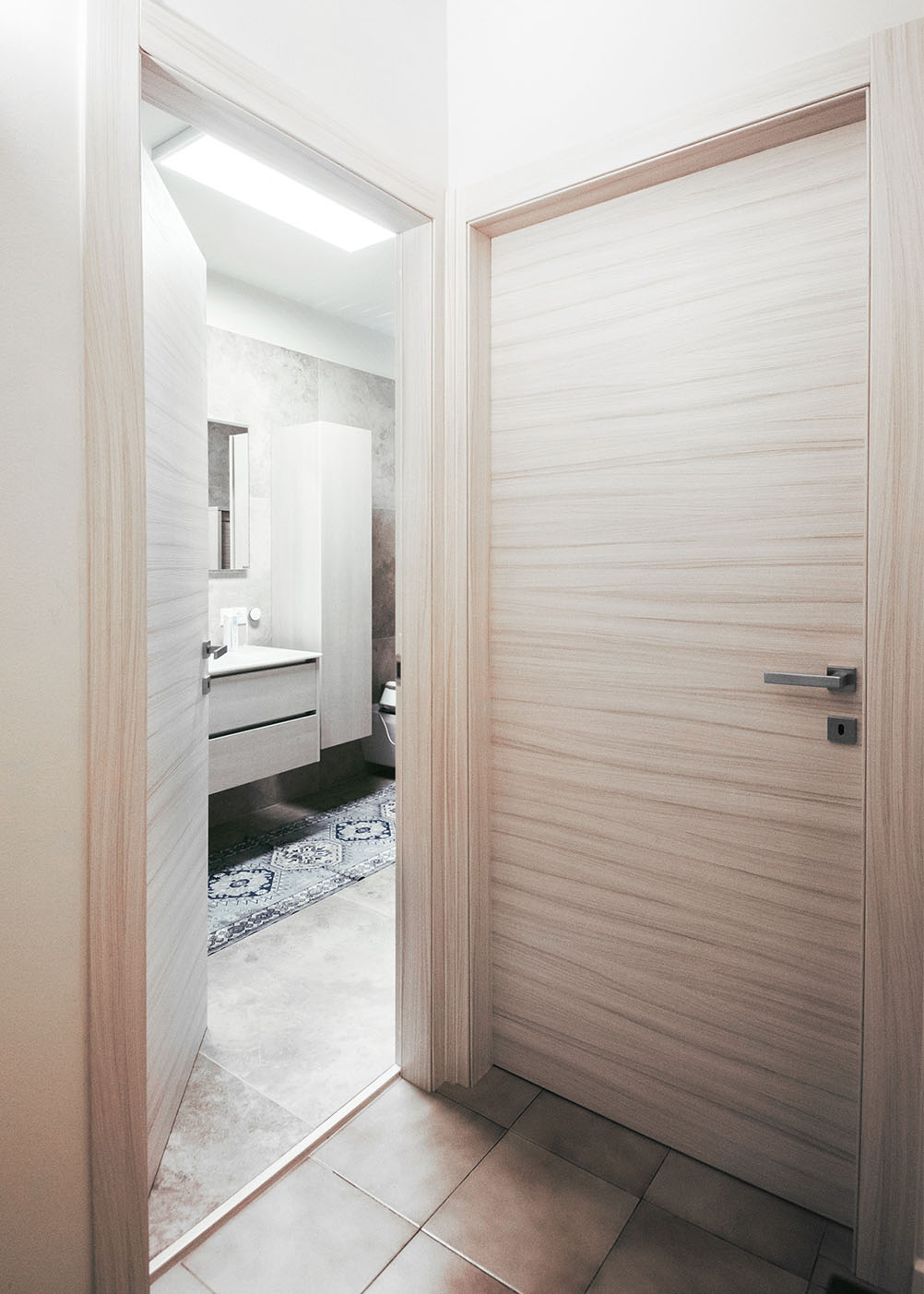 They are definitely the most used and recognised doors, because they are easy and practical to open. The opening mechanism of the leaf is very simple: rotate to open.
With glass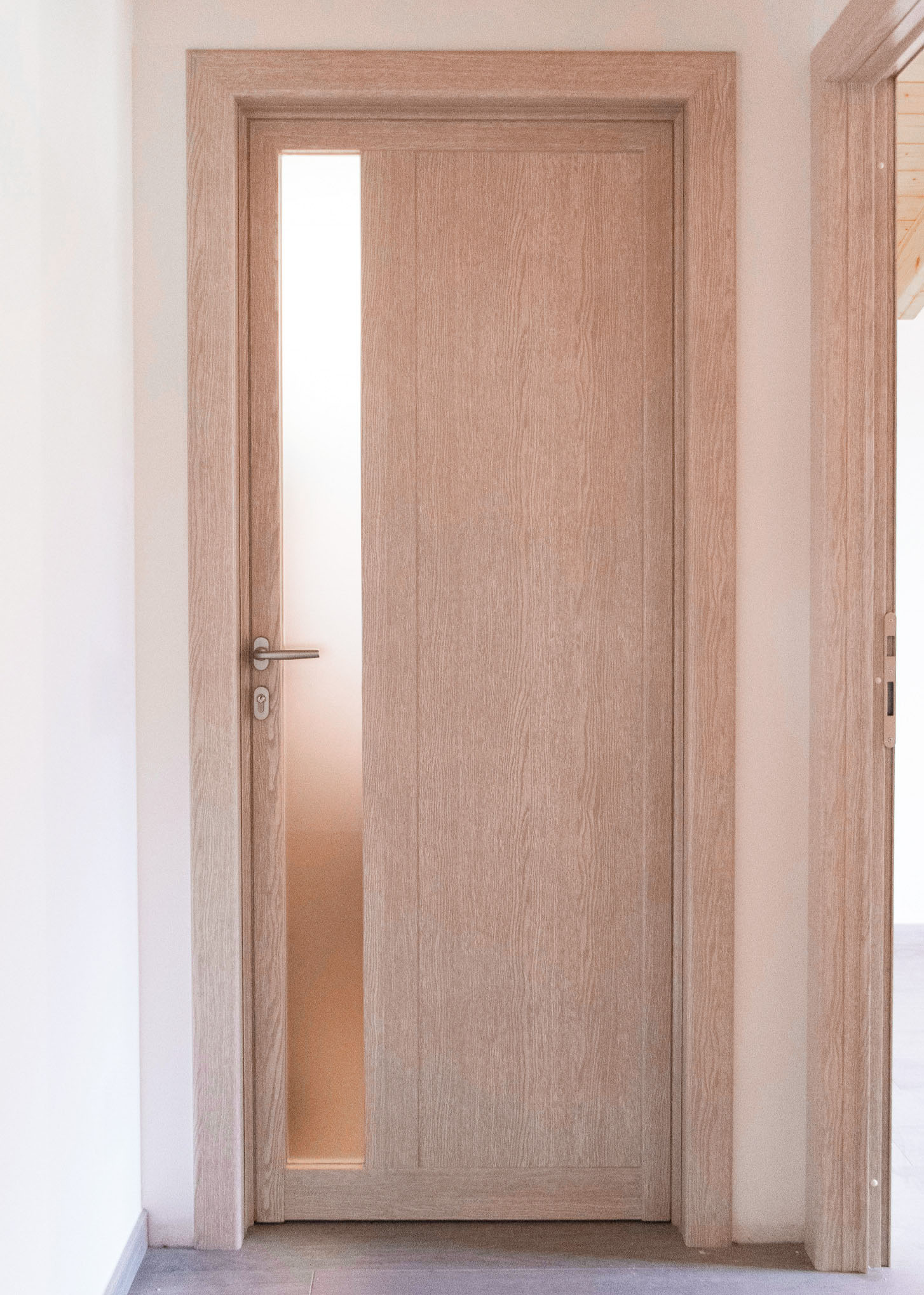 The doors can be customised with glass inserts. This allows doors to be obtained that guarantee more light, as well as elegance.